A day trip that seemed like a dream !
Dates of the trip : 2017/09/19 to 09/20
Destination:
In the mountains bordering the city of Kamitsu, I went with several friends to visit the Shichirigawa Hot Spring.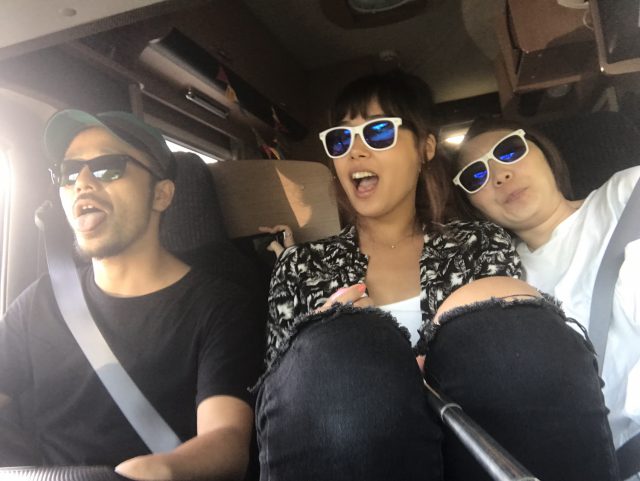 When I checked the nearest RV parking space on a traveling website in advance, I found out there was one just in front of the hot spring! I completed the reservation, and we departed on the same day!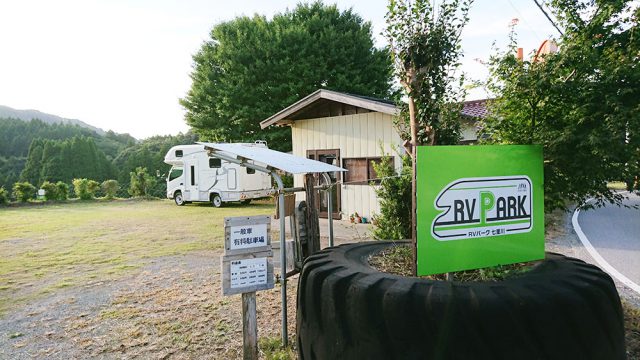 We had a 15 minutes lecture from the RV parking space owner. There are spaces for five RV, and the location is well maintained. Also, if you buy a garbage bag (100 yen per sheet), they will take care of the disposal. Things like plastic bottles and empty cans are disposed of free of charge. In addition, you can rent a spacious tatami room that you can … build by yourself! It costs about 1,000 yen a day. Two washlets are also available on site.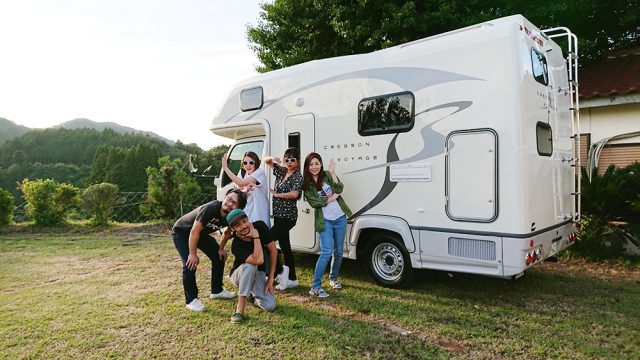 If you connect the RV Cresson Voyage with the external AC battery pack that you can rent, you will have no unpleasant surprise during your trip. After taking a nice bath, we just drank beer and ate some nice roasted chicken. Then I got… drunk and sleepy. I slept in the RV and the air conditioning worked well. We slept until noon, and it was surprisingly comfortable.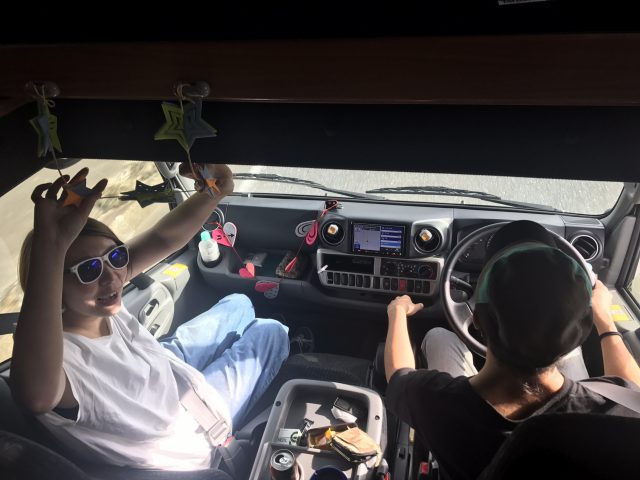 The RV we rented was quite powerful. We passed through some nice mountain roads, but we couldn't feel it at all. And, unlike with a regular car, it was very fun to ride with three people!
English Support, Insurance Included