HOME
> Let's hit the slopes with a RV!
Let's hit the slopes with a RV!
Elmonte RV's are fully equipped with an advanced heater system!
An increasing number of people decides to go skiing and snowboarding with an RV. However, some are still worried about using such a vehicle on snowy roads. With studless tires and keeping safety in mind though, it is a very comfortable way of traveling to the resorts. To answer the demand, an increasing number of resorts decides to be RV-friendly.
Ski lift ticket present!!
If you rent a camper van from Elmont RV Japan, you will receive a lift ticket for the ski area of your choice.
■ Application method & Handling method:
Please apply at the time of reservation. Handed at the start of rental.
■ Ski area:
Yuzawa ski area (Niigata Prefecture)
Ishiuchi Maruyama Ski Resort (Niigata Prefecture)
Hachimantai Ski Resort (Iwate Prefecture)
* One lift ticket per rental vehicle.
* Information on participating ski resorts will be added one after another.
Winter activities with an RV, what are the benefits?
Going skiing or snowboarding with a camper certainly has its own benefits. Among them:
No worries about the lack of storage space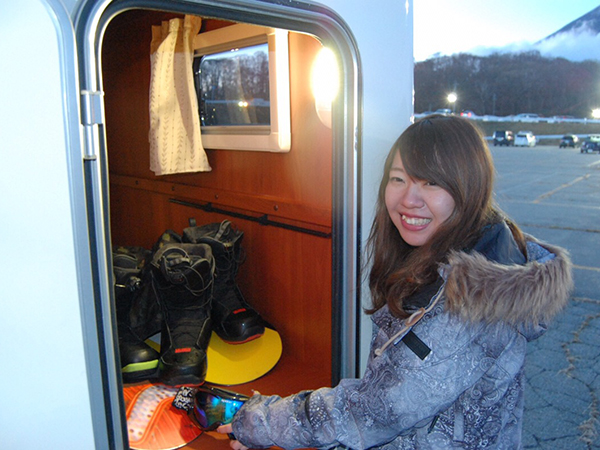 Snowboarding and skiing gear can be quite bulky, and as such can take a lot of space in an ordinary passenger car. But if you use a RV, you do not need to think about such a thing: there is plenty of storage space available.
It's easy to change clothes in an RV!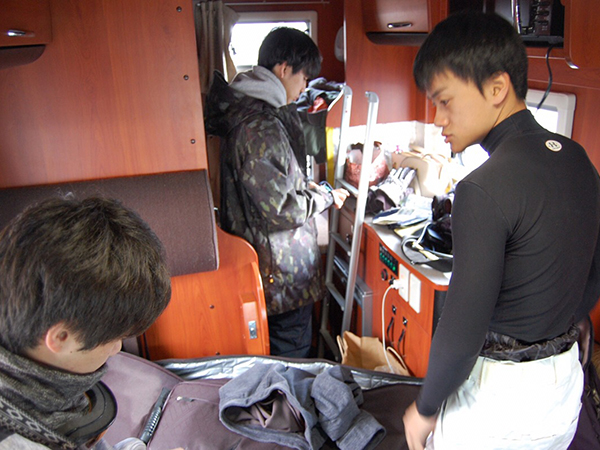 It's easy to change clothes in an RV! Have you ever tried to put on your snowboarding gear in a passenger car? The interior can be quite tiny, and it might sometime be too cold inside. Also, as space is limited, only few people cannot change at the same time. With an RV, you can prepare yourself quickly and smoothly.
It's easy to take a break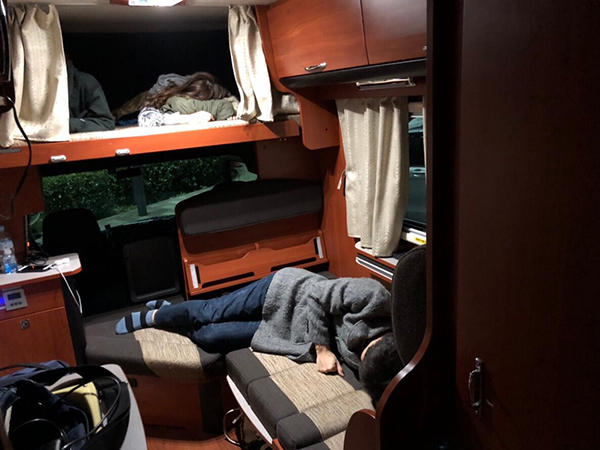 If you arrive too early to the ski area, you might want to take a nap before dawn. When traveling with friends, it is not an easy thing to do in an ordinary car. However, since sleeping and storage space is separated in an RV, you can rest comfortably until the morning comes.
Benefits unique to El Monte's RVs
Our RVs are equipped with an advanced heating system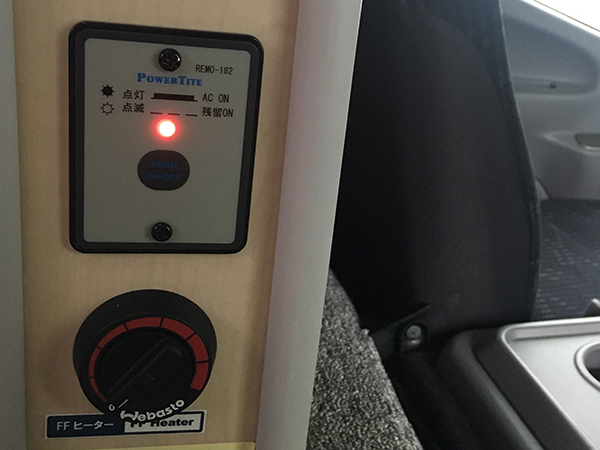 All our campers have an advanced heater system which can warn the interior even if the engine is stopped.
All our RVs are equipped with toilets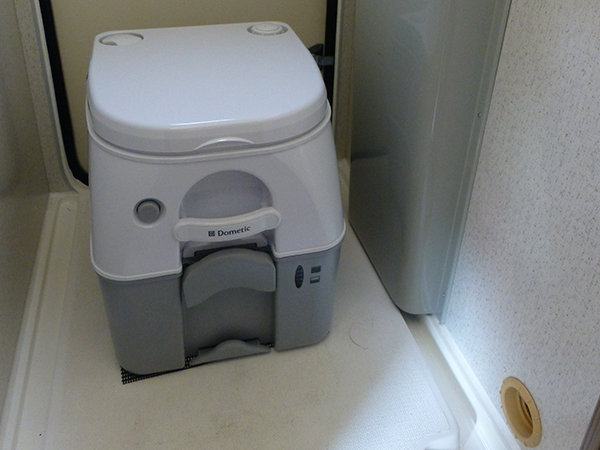 Our RVs comes with simple and easy-to-use toilets for free.
RV can be equipped with studless tire (*option)
You might feel uneasy to the thought of traveling on a snowy road with an RV. However, if you use studless tires, you have nothing to worry about. Deep tread depths allow to better manage snow and slush dispersion from under the tire, making it way easier to drive under winter conditions.
Four-wheel drive makes it easy to drive on snowy roads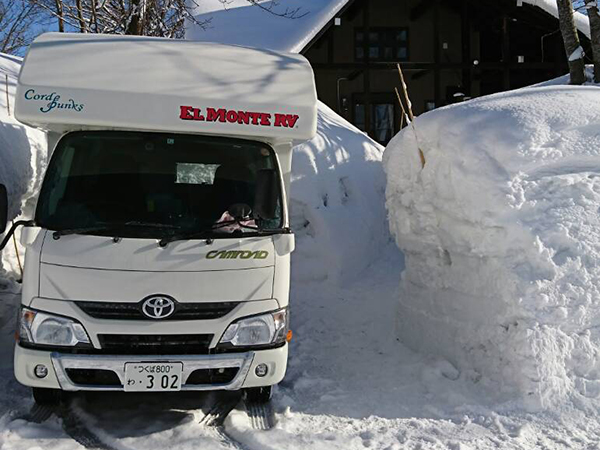 As our RVs are 4WD vehicles, they can accelerate more easily on snowy and frozen roads. You can drive as easily as you would in dry conditions, contrary to 2WD cars that can be less stable during bad weather.
Be careful when driving on snow-covered roads
Even with studless tires and 4WD, it is not possible to drive with more than 30cm of snow on the ground. To avoid any issue, please do not drive in places where snow removal is not done, such as forest roads. In addition, be aware even more than usual of the following points:
1) Do not drive too fast
2) Do not brake suddenly
3) Keep a higher safe following distance
4) If a road seems dangerous, do not go
Recommended ski resorts to go with an RV
To help you during your travels, we listed some ski resorts that are very popular to visit with an RV. Some are equipped with a private parking lot with a power source. However, you might sometime be requested to move when snow removal is needed. For long-term stay, please contact each resort directly.
Skiing in Tohoku Region
【Hachimantai Ski Resort (Iwate Prefecture)】
The Panorama Ski Area and Shimokura Ski Area accommodate different levels and groupings. A shuttle bus runs between the two ski fields.
【Appi Kogen Ski Resort (Iwate Prefecture)】
One of the largest ski resorts in Japan. There is a large free parking lot in front of the Appi Resort Center, at the foot of the slopes.
【ALTS Bandai (Fukushima Prefecture)】
Ski resort operated by Hoshino Resorts. Parking lot is available 24 hours a day.
Skiing in the Echigo Yuzawa area
Skiing in the Nagano area
※For more information regarding ski resorts and snow reports: SURF&SNOW
English Support Insurance Included
English Support
Insurance Included